Michel DURAND was born in 1946 in Bellegarde (France), a city located halfway between Nîmes, Arles and les Saintes-Maire-de-la-Mer, where he still lives and works. Self-taught sculptor, Michel DURAND has an utopian vision of the « primary nature », in love with stones recognized only by himself, which catalyzes within a few assembly the figures which characterize his sculptural world
His explosive nature is visible in his work who develop our imagination. He carves his primitive stones and domesticated irons twisted and crafted with generosity...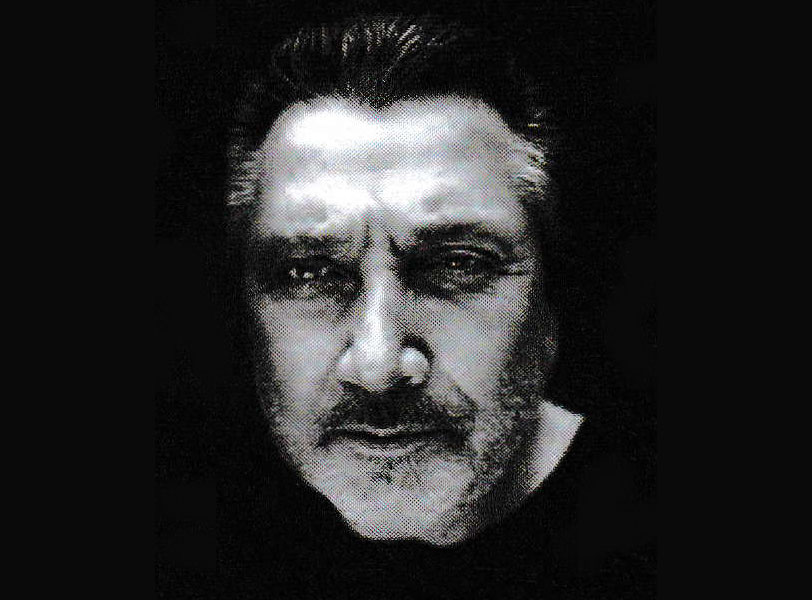 His creation burns with a passion for a unique style of Art Brut, unique and personnal
, in which he succesfully animates the inert so that he proves that his work is the antithesis of static and immobility.
Because he judges that realism and figurative are superfluous, he decided throughout his artworks, to get rid of these concepts in order to reveal his quest for this brute art which is unique to him, thus revealing his inner sense of observation. By assembling old stones and scraps, he brings his artwork to life, which is always renewed thanks to his curiosity.
These stones and irons which have resisted to the harshness of natural elements allow him to produce skeletal bodies that reveal some scars. In order to discover the interior of his artwork, Michel put light into (them?), and this is where Michel is waiting for us, because he wants us to review our truths and convictions in order to find only one response, the one of his true and sincere art.
The stones have been graven, then polished for millennia, but those ones, are unusual and original, randomly found during his walks. He keeps them intact to dress them with concrete irons, which he braids with the dexterity of lacemakers, in order to reveal that these stones became precious through his hands.
If visitors get rid of their prejudice once they get into Michel's workshop, they fall under a charm of his art at a very virst time. His workshop, also knows as « l'Antre de Michel Durand » is a very uncommon place where he lives and continuously improves his art. Its location allows him to go through his intuitive and intentional process, made by researches, struggles and thoughts thanks to which he elevates us to his truth by involving strong and unconscious feelings.
If perfection does exist, his own is made of simple and violent but perfect gestures. This artist is a precursor of a brand new expression of « brute art » which share us his imaginary where he hopes to find for us, the perfect sculpture to give us, once again a bit more of himself.
All of Michel DURAND's creations are made of unique artworks, proof of an original and exceptional collection from a great confirmed artist, where each sculpture is the result of the dexterity of his exemplary work, which should not be classify only in the style of brute art, but also into the art of truth and sincerity which is addressed to all of us, initiated or not, in the history of art
Michel DURAND is a generous artist whom is one of these great and rare artists who became famous and essential in the brute art, he has the skills and he is equal to his masters, such as the Facteur Cheval, Gaston Chaissac, André Breton , Marcel Duchamp …